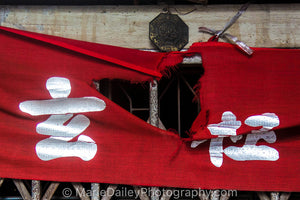 This photograph is part of the collection entitled 'City Art'.
One often thinks to hang decorations for special occasions, but few think to take them down. Colorful cloth and shiny medallions eventually lose their luster, but nostalgically remind us of happier times.

Important Notice:
Please read "Formats", "Finishes" and "Frames" in the main menu for a complete understanding of the photographs I offer. And do not hesitate to contact me if you have any doubt.