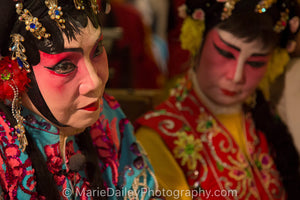 This photograph is part of the collection entitled 'Chinese opera'.
Two opera performers are dressed in their brightly colored costumes, and elaborate bejeweled wigs. The pair shares an expression almost of judgment.
Important Notice:
Please read "Formats", "Finishes" and "Frames" in the main menu for a complete understanding of the photographs I offer. And do not hesitate to contact me if you have any doubt.