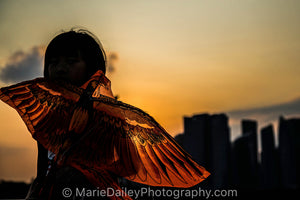 This photograph is part of the collection entitled 'Garden city'.
A young child watches the sun set over the Central Business District (CBD), from the Marina barrage, after a long day of flying her kite. The translucent paper kite is delicately painted to resemble a bird.
Important Notice:
Please read "Formats", "Finishes" and "Frames" in the main menu for a complete understanding of the photographs I offer. And do not hesitate to contact me if you have any doubt.