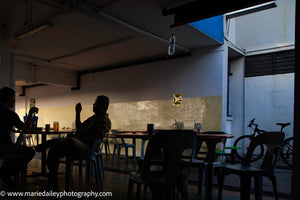 This photograph is part of the collection entitled 'Makan'.
This image captures the silhouette of typical hawker center furniture, and the restful pose of customers, having beers and cigarettes at the end of a long day.

Important Notice:
Please read "Formats", "Finishes" and "Frames" in the main menu for a complete understanding of the photographs I offer. And do not hesitate to contact me if you have any doubt.