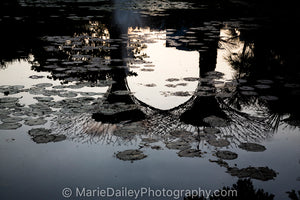 Important Notice:
Please read "Formats", "Finishes" and "Frames" in the main menu for a complete understanding of the photographs I offer. And do not hesitate to contact me if you have any doubt.
This photograph is part of the collection entitled 'Garden City'.
Two of the Gardens by the Bay Supertrees are reflected in a lotus pond. The sight is captured at sunset, a few moments before the trees are lit up, in a wondrous display of colours.